Why Choose EHC?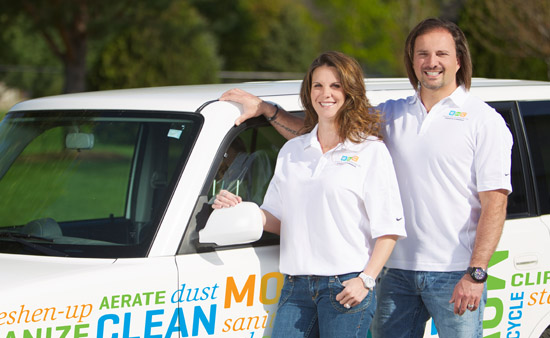 Founded as Executive Home Care in 1993 by the David family, EHC strived to provide excellent residential cleaning and lawn care service at competitive prices. Today we offer the same great services at the commercial level as well. This is why we are known simply as EHC.
Our People
We attribute our quality to the people we hire. EHC has a philosophy that if you take care of your employees, they will take care of the customers. Our managers and employees care about the work they do and wish to make you, the customer, satisfied. Every one of our employees is completely trained in the job they perform. They are fully capable of running all equipment that they will need and in using these tools to provide excellent service. We attribute our quality to the people we hire.
Outstanding Communication
Each account is assigned a manager—ensuring you have one contact person to take care of all your needs and concerns. The account manager will make regular visits to your facility during business hours, and will communicate any concerns you may have or any extra services you require to the supervisor assigned to your account.
Accountability for our Work
The supervisor assigned to your account will provide ongoing training for all employees making sure your facility is kept to your standards. The supervisor will also provide support for any additional cleaning services you have requested, ensuring they are completed in a timely manner.
Simply put, we work hard to meet and exceed your expectations.