Commercial Cleaning Services
Other Commercial Services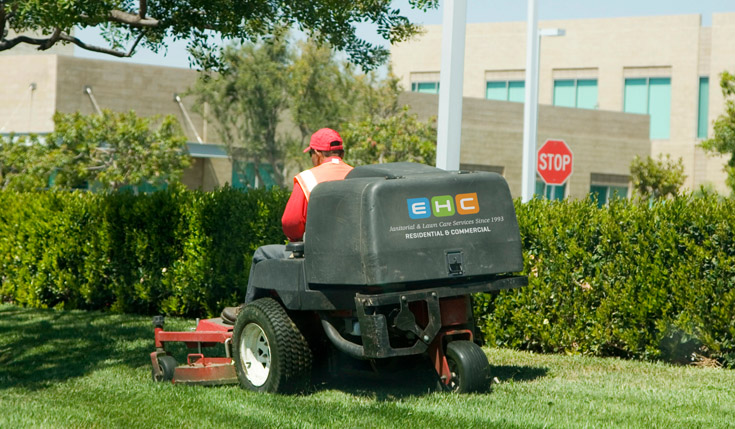 Commercial Lawn Care Services
Your company has an image to uphold, and a well-kept, healthy, green landscape gives your customers an outstanding first impression.
At EHC, we pride ourselves on the quality of our work, and we've earned the reputation as one of the finest lawn care service providers in the Cedar Rapids – Iowa City Corridor. We provide commercial lawn care service to a variety of industry types and residential rental properties. We work with you to provide a customized commercial landscape care program to keep things healthy and looking great.
We will professionally groom the lawn with a different pattern each time, so your lawn doesn't become accustomed to the same pattern and growth. This promotes the health and good appearance of your lawn.
Our lawn crew understands the importance of preserving your landscaping plants and features. Sidewalks and parking lots will be free of grass clipping, and grass will not be blown onto the building.
Additional lawn care services include:
Spring and Fall clean ups
Fertilizer treatment
Trimming and pruning
New planting and seeding
Mulch, sod and rock replacement
All of our accounts are priced on a per service basis. If there isn't much rain and it is a dry season, your property may not need to be mowed as frequently. If your company's lawn doesn't require the service, you won't be paying for it.