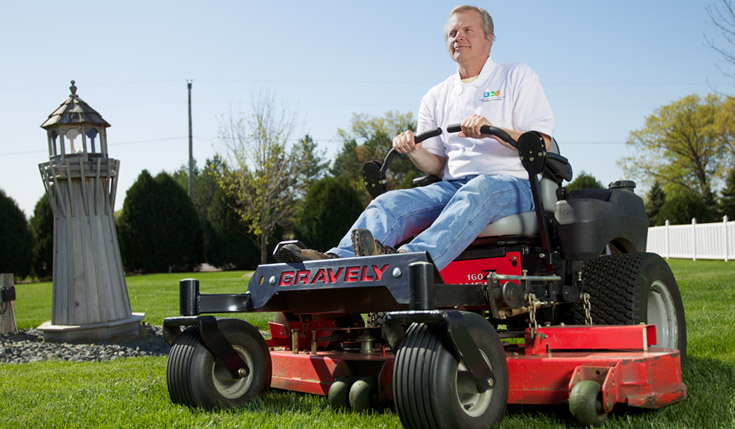 Lawn Care Services
Are you tired of looking at your neighbor's lawn, wondering why the grass always seems to be greener on the other side? When you entrust your lawn with EHC, that no longer needs to be the case.
At EHC, we pride ourselves on the quality of our work, and we've earned the reputation as one of the finest lawn care services in the Cedar Rapids – Iowa City Corridor. We know how badly home owners want a plush, green, healthy lawn that they can be proud of. We also understand that not everyone has the time and expertise to get their lawn looking its best. Our lawn services do more than simply enhance the appearance of your lawn. It takes the stress and worry off of your shoulders and allows you to actually enjoy your fantastic landscape.
A Customized Approach
Not all lawns are created equal. Each lawn has its own set of unique needs. When we work with a customer, we start with a detailed FREE lawn care evaluation of the yard and landscape. Based on this evaluation, we are able to recommend a customized process to get the lawn looking its best.
Our lawn care services include:
Mowing
Weed eating
Trimming and pruning
Fertilizer treatment
Spring and Fall clean up
Mulch, sod and rock replacement
And more...