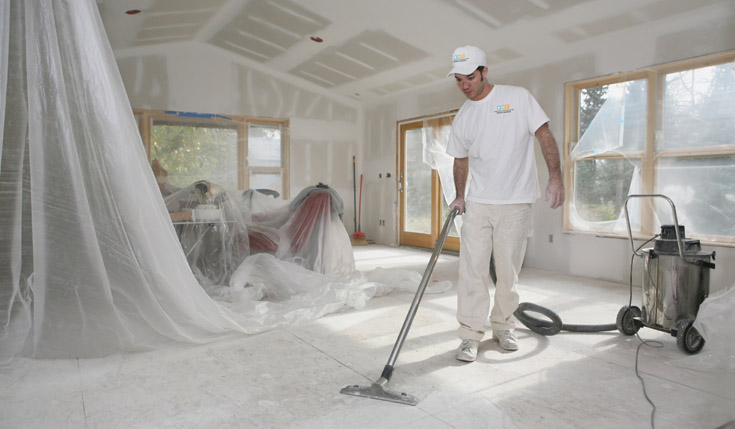 Post Construction Clean-Up
You've invested a lot of time and energy into completing your new remodeling or construction project. EHC can help showcase your new, finished project with our post construction clean-up services.
Reliable Clean-Up Services
Homeowners and contractors throughout the Cedar Rapids – Iowa City Corridor rely on EHC's post construction clean-up service to thoroughly clean up the interior and exterior. We'll come in and get rid of the dirt, dust and debris left behind from the construction project.
Some of the post construction clean-up duties include:
Cabinets
Countertops, sinks and fixtures
Bathtubs, showers, toilets and shower doors
Woodwork
Floors
Mirrors and glass
Carpets
Removal of all carpet and pad remnants (unless specified otherwise)
Sweep and clean stairs, landings, patios, decks and garage floors
Interior and exterior window washing, and all tracts