Commercial Cleaning Services
Other Commercial Services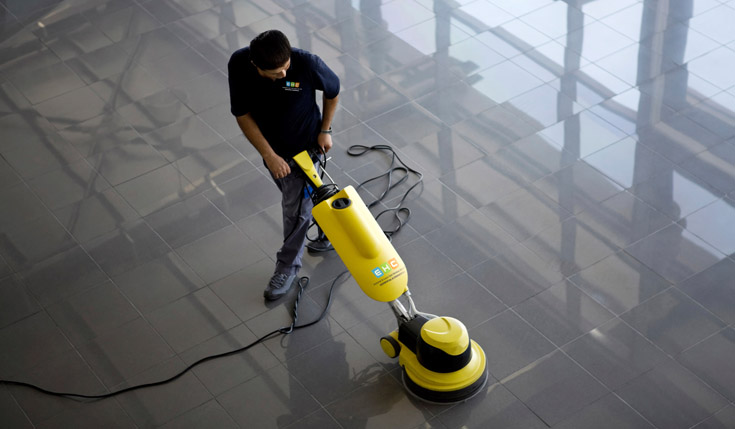 Commercial Floor Care
While a lot of foot traffic tends to mean great things for a business, it can certainly take its toll on the floors. EHC works with businesses throughout the Cedar Rapids – Iowa City Corridor to keep their floors squeaky clean and looking like new again.
Our floor crew works hard to give you the quality you expect. We only hire experienced people and that is reflected in the quality of our work that you can count on.
Our floor care services include:
Floor sripping
Floor sealing
Floor waxing
And more...
Our floor crew can strip, seal and wax floors so they look like new. One suggestion to keep your high-traffic areas looking great—and reducing your cost—is to have us deep scrub and apply a fresh coat of wax instead of completely stripping and waxing your high traffic areas. This can be done between our regular services.
Equipment/Materials
We use top of the line equipment. We purchase the best floor machines, blowers, and applicators. We use the hardest, highest gloss wax and the longest lasting sealers available. This means a longer lasting appearance and less maintenance.
Convenient Scheduling
An EHC manager can schedule the service whenever it is convenient.