Commercial Cleaning Services
Other Commercial Services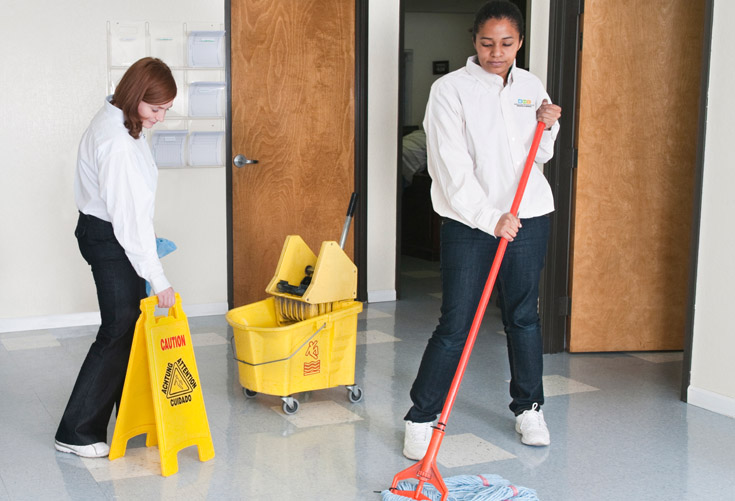 Janitorial Services
Customers don't always notice how clean your office facility is, but they certainly notice when it isn't. An unclean business environment can shed a poor light on your company, leaving customers with a negative impression. A clean work environment has also been known to increase productivity.
Quality Janitorial Services
Keeping your business in tip-top shape takes time and effort—and EHC is here to help. We work with businesses throughout the Cedar Rapids – Iowa City Corridor, providing professional commercial janitorial service of exceptional quality. Our quality starts with the people we hire.
We understand that every business has a budget, and we will work with you to stay within that budget. While we do offer a basic package, we recognize that each customer is unique—so we can also create a custom commercial cleaning package that best fits your needs.
Our commercial janitorial services include:
Our primary goal is to provide the best commercial janitorial services available—giving you the results you deserve, at a price you can afford. Learn more about some of EHC's benefits.