Commercial Cleaning Services
Other Commercial Services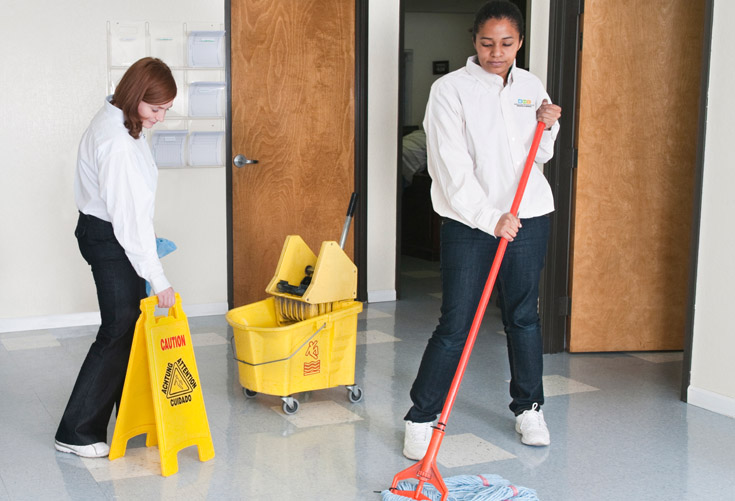 Commercial Cleaning Services
You're busy growing your business. You're focused on your employees and your customers. You're diligent about meeting your goals and achieving success.
At EHC, we understand that business owners and managers have an endless list of responsibilities. You have a lot on your plate. Let us help relieve some of your stress with our superior commercial cleaning services.
EHC's bonded and ensured cleaning professionals will ensure your business is always clean, professional looking and well maintained. Allow us to take care of these small details so you can focus on running your business.
Since 1993, we've served clients throughout the Cedar Rapids and Iowa City corridor area. In all that we do and all that we offer, we focus on quality. This philosophy begins with the quality of people we hire and extends to the quality of work we deliver.
Learn more about EHC and all our commercial cleaning services, including:
Other commercial services include:
EHC provides high-quality commercial cleaning services at a price you can afford.